New IIT JEE entrance exam pattern has surely increased the pressure on those who aspire of getting admission to IITs and NITs. Since this examination has a very low admission rate of about 1 in 50, you need to gear yourself to face the tough competition. You can acquaint yourself with the topics that appear in IIT - JEE exam by studying from the IIT - JEE reference books. They familiarize you with the topics so that you can apply what you have studied in the exams. There are many education publications that bring out bundles of IIT JEE textbooks for your reference. Some top reference books are listed below based on 7 segments.
Guide Books and Study Materials
Physics
Chemistry
Mathematics
Previous year's solved papers
mock tests
aptitude
Top guide books and study materials for iit-jee 2013
Iit Jee Solved Papers (Paperback) by G K P
Toppers Secret Of Success (Paperback) by Avinash Agarwal
Mole Concept for IIT-JEE (Paperback) by Shishir Mittal
PMT/IIT Foundation for Class 6 (Science/Maths/Aptitude) (Paperback) by Disha Experts
Top Mathematics Preparation Books for IIT-JEE 2013
Plane Trigonometry : Part -Ii (Paperback) by S L Loney
Problems in Algebra for IIT-JEE & AIEEE (Paperback) by Javed Ahmed
Mathematics for JEE/ISEET: Vectors & 3D Geometry (Paperback) by Ghanshyam Tewani
Top Physics Preparation Books for IIT-JEE 2013
Problems in General Physics (Paperback) by IE Irodov
Discussioin on IE Irodov's Problems in General Physics Disussion 1 (Mechanics & Thermodynamics) (Paperback)
Understanding Physics Mechanics Part 2 for IIT JEE (Paperback) by DC Pandey
Top Previous year test papers for IIT-JEE 2013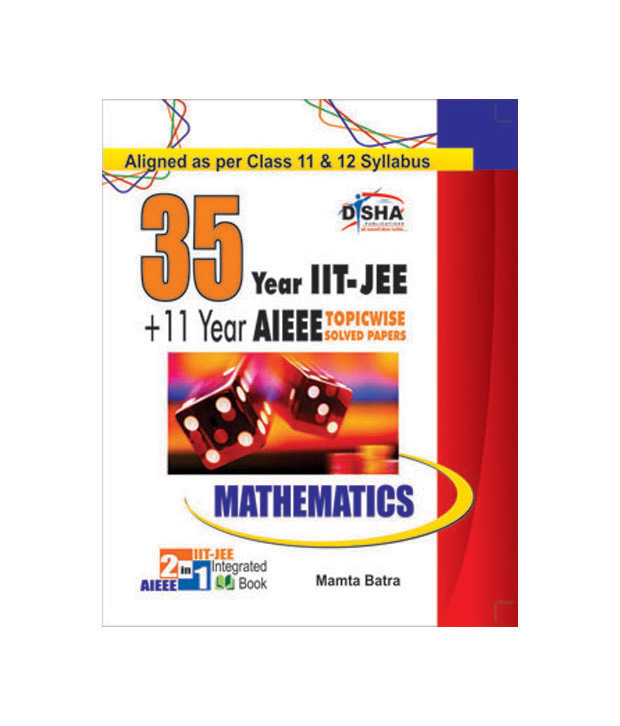 13 Years IIT JEE Solved Objective Questions (Physics, Chemistry, Mathematics) (Paperback)
34 Years IIT JEE Chemistry (Paperback)
34 Years IIT-JEE + 10 Yrs AIEEE Chapter-wise Solved Paper
Top Chemistry Preparation Books for IIT-JEE 2013
34 Years' Solved Paper Iit Jee Chemistry (Paperback)
Organic Chemistry for JEE/ISEET: Part 1 (Paperback) by KS Verma
Essential Organic Chemistry (Paperback)
IIT-JEE Mock Tests Preparation 2013
Mock Tests for IIT-JEE (Paperback)
IIT-JEE 2013 Aptittude Preparation Books
Aptitude for the JEE/ISEET (Paperback) by Showick Thorpe
Students can find these
Iit - Jee Preparation Books
at any online bookstores for less price.Selecting the right reference book is the key strategy to succeed in the exam.
Latest

Review
By

Anusha

,

Student

at

S V U CAMPUS
Rating: out of 5.
The
Article helps students in choosing right reference book for the exam